Why You Should Do Schoolwork In A Coworking Space In The Philippines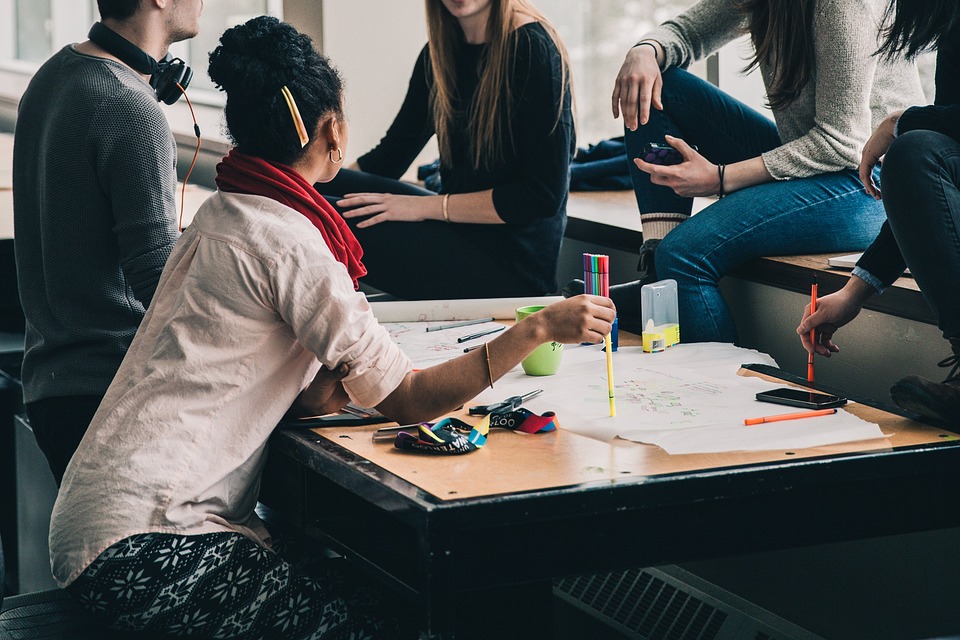 Why should you do schoolwork in a coworking space in the Philippines?
It provides a refreshing ambiance

It encourages collaboration

It's a community

It doesn't abide by the "all work no play" mantra

It's accessible

It has everything you need

It's affordable
In the Philippines, coworking spaces are all the rage, and for a good reason. It's a great place for fostering productivity and creating bright ideas, which is why they've been attracting throngs of freelancers and entrepreneurs in the recent years. They also serve as an office for rent for Philippine startups or other small businesses.
But the atmosphere of a coworking space is a far cry from your typical office. There's none of the stiffness and suffocating sensation that sometimes comes with an office. On the contrary, its environment is relaxing and yet still stirs you to focus and be productive — which makes it a perfect place for students as well.
Below are some of the reasons why you should be doing your schoolwork in a coworking space in the Philippines.
It provides a refreshing ambiance
A coworking space's ambience is almost akin to a café. In fact, the moment you step inside the threshold, the first thing that you'll probably notice is the aroma of coffee wafting in the air.
A coworking space has an atmosphere that will instantly put you at ease and allow you to focus — a quality that is sometimes absent in coffee shops, since there are times when they can get too crowded, making it arduous for you to do your schoolwork amidst the hustle and bustle.
It encourages collaboration
It's not always quiet in a coworking space. As the name suggests, a coworking space is all about sharing—more than just a sharing of physical space, it's also about the exchange of ideas and thoughts.
Sure, you can do your schoolwork individually if that's what you prefer, but there's a limit to the knowledge that you can cultivate on your own, with only your books and the internet at your disposal. It's a good idea to collaborate with others to maximize productivity once in a while!
In a coworking space, you can bring your classmates and discuss complex lessonsor even brainstorm your next project.  A difficult task to do in a library that's too quiet and in a canteen that's too noisy, but very doable in a coworking space!
It's a community
It's a community vibrating with energy and ideas. It grants you the privacy that you'll need to focus, but without the isolation that working at home or settling in a glum corner in a library gives you.
Furthermore, in a coworking space in the Philippines, you're sure to meet tons of other people, whether it be freelancers, entrepreneurs, professionals, or fellow students. It's a splendid way of meeting new people and building your network early on.
It doesn't abide by the "all work no play" mantra
Let's face it, "All work no play" is unhealthy and stifling. It may seem like a good idea at first, but you're more likely to quickly be drained and lose enthusiasm for the work you're doing.
On the contrary, the best thing about coworking spaces is that they promote a balance between life and work, and you'll easily find a way to relieve your stress and to recharge.
It's accessible
Most coworking spaces in the Philippines are situated in convenient locations; that is, they're in close proximity to schools and the metropolis. You'll have no problem finding a convenient coworking place to study in.
It has everything you need
Coworking spaces have the basic amenities that you'll need such as coffee, internet, electricity, and water. You want to make sure that you're studying in a place that will permit you to work without interruption. Nothing's more stressful than losing the internet connection when you have a paper you urgently have to submit via email!
It's affordable
Consider the amount you normally spend for the right to sit and study at a cafe. When the coffee's gone and you're starting to get annoyed stares but you need more time, it's likely you'll order another one. Maybe you're hungry so you decide to spring for their overpriced food rather than have to move. How many times a week do you do this, and how much do you think you're spending on all of it?
Compared to all that, a co-working space is the more cost-effective option.  For starters, they're budget-friendly even for students. They also come in packages, and you can choose the system that best suits you. Daily basis? How about monthly? Coworking spaces will address your needs.  
Key Takeaway
In the Philippines, coworking spaces have swelled in popularity not just for working individuals. Because they stimulate productivity and focus, as well as encourage collaboration, coworking spaces are also a splendid place for students to do their schoolwork!
---